THE SLOW AND SAD DEATH OF SEATTLE'S ICONIC TERIYAKI SCENE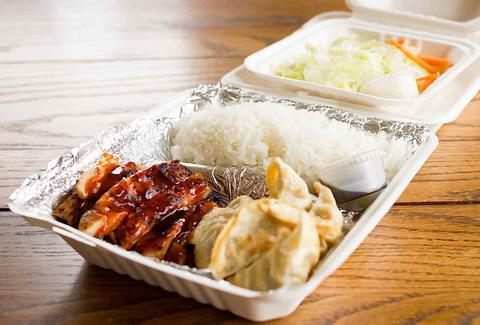 Sweet and sticky with sauce, all Seattle-style teriyaki stems from the basic formula Toshihiro Kasahara developed when he opened his first shop, Toshi's Teriyaki, in 1976. The meat, traditionally chicken thighs slippery and brown from marinade, gets slapped on a hot grill. The high heat caramelizes the sugars, crisping the meat and leaving it with a crunch of barely burnt soy on the outside. Sliced into bite-size pieces, it's served fanned out across a molded mound of white-as-snow rice, the sauce seeping down between the grains. The salad, like the meat, is sweet and crunchy, the iceberg lettuce and slivers of carrot and cabbage reminiscent of coleslaw, with only the rice vinaigrette separating it from old-school American picnic fare.
THERE ARE A THIRD FEWER TERIYAKI RESTAURANTS IN SEATTLE TODAY THAN THERE WERE A DECADE AGO
Toshi's Teriyaki opened its doors on Roy St in 1976 to almost no fanfare. Business started off slow for the transplant. After graduating from Portland State University, Kasahara had moved to Seattle from Portland, looking for better opportunities. He attended school as a competitive wrestler, but wanted to become an interpreter. However, that's not exactly how things turned out. "All of my friends had restaurants," says Kasahara, so he figured why not follow suit. While his pals ran traditional Japanese restaurants, Kasahara wanted to specialize. Specifically, he wanted to find something he could operate without depending on other people, "so when they quit, I could still manage it."
"I wish I could say it's from my ancestors," Kasahara remarks of the recipe he developed. He always liked cooking growing up, but the closest he can come to defining the origins is to say that what he makes is similar to the Japanese version of teriyaki — a light finishing of soy sauce, sake, and mirin (rice wine) brushed onto grilled or broiled proteins, often seafood.